How Does It Work?
Eco Poop Bags are super strong, super green, dog poop bags for your pets doo-doo that come in all shapes and sizes. With over half a million dogs in New Zealand, it's important to keep our sidewalks, parks, and beaches clean not just by picking up after our pets but being environmentally conscious about where it ends up. Our compostable dog poop bags are inexpensive and leakproof yet super strong which means that you will keep your hands clean and help to maintain a clean environment.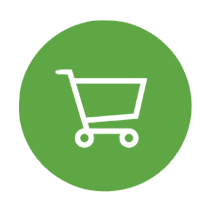 ORDER ONLINE
Pick the number of rolls you need. Do you have a two-poop Tina? Or a horse poop Harry?
FREE SHIPPING
FREE SHIPPING Nationwide. We deliver everywhere in New Zealand!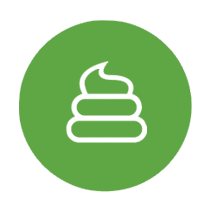 DO YOUR THING
You know what to do from here... just don't forget to tag us @ecopoopbags #ecopoopbags
What Do Our Certifications Mean?
We care about the planet.
Our compostable dog poop bags are made from cornstarch and other bio-based property components that fully break down and decompose in just 90 days. Eco Poop Bags are conveniently packaged in a box and on rolls with a core made from cardboard that fits in its dispenser which you can attach to your dog's leash. The bags are scent-free and have a silky feel, yet are durable and tear-proof and don't stick to each other making them easy to separate.
Shop Now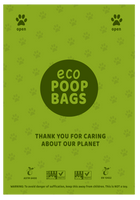 Tag us on Instagram @ecopoopbags 🐾
A Message From The Owner 🐾
We are so excited to launch our brand new Eco Poop Bags. Not only will we be doing our part to save the environment, but we are thrilled to be building a community of like-minded dog owners. Join us on our mission in becoming the most responsible pet owners in the world!
Our Story